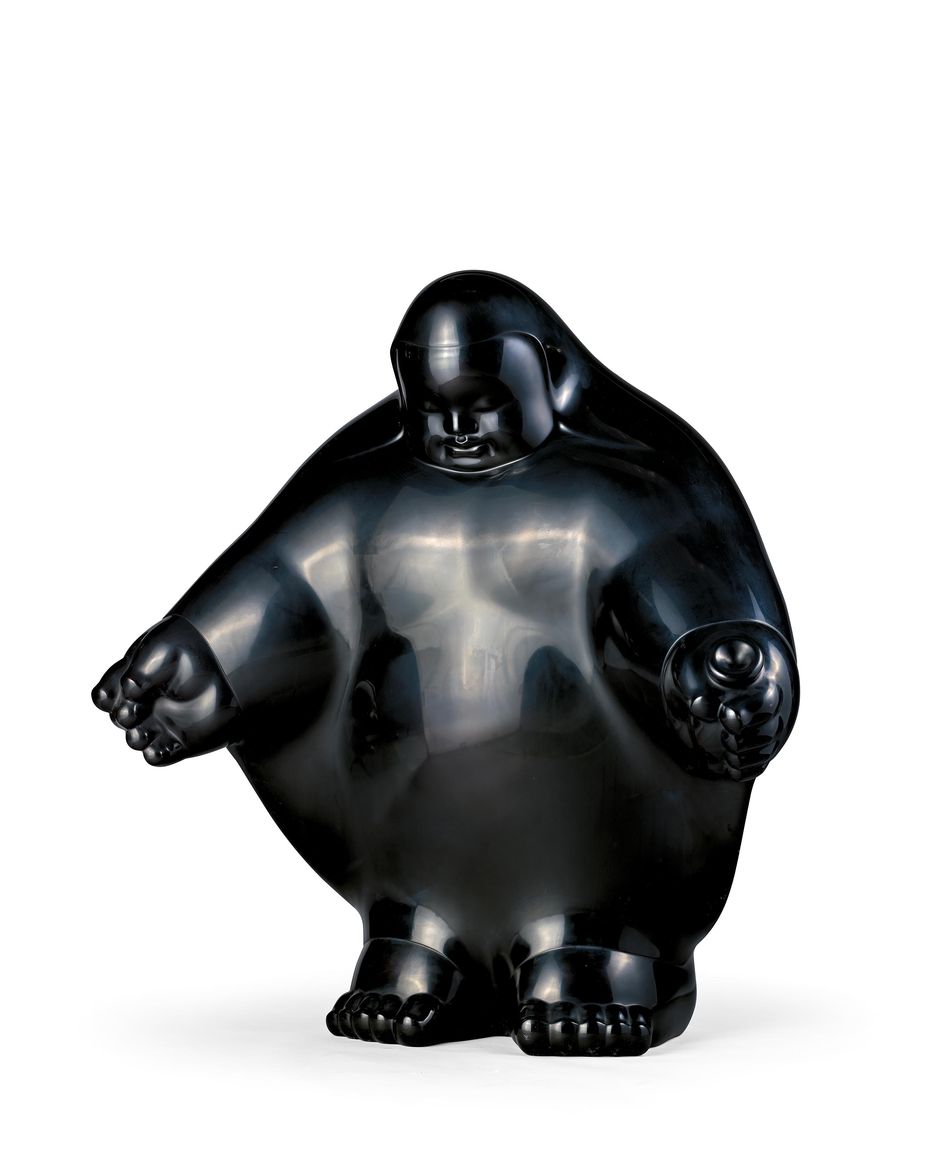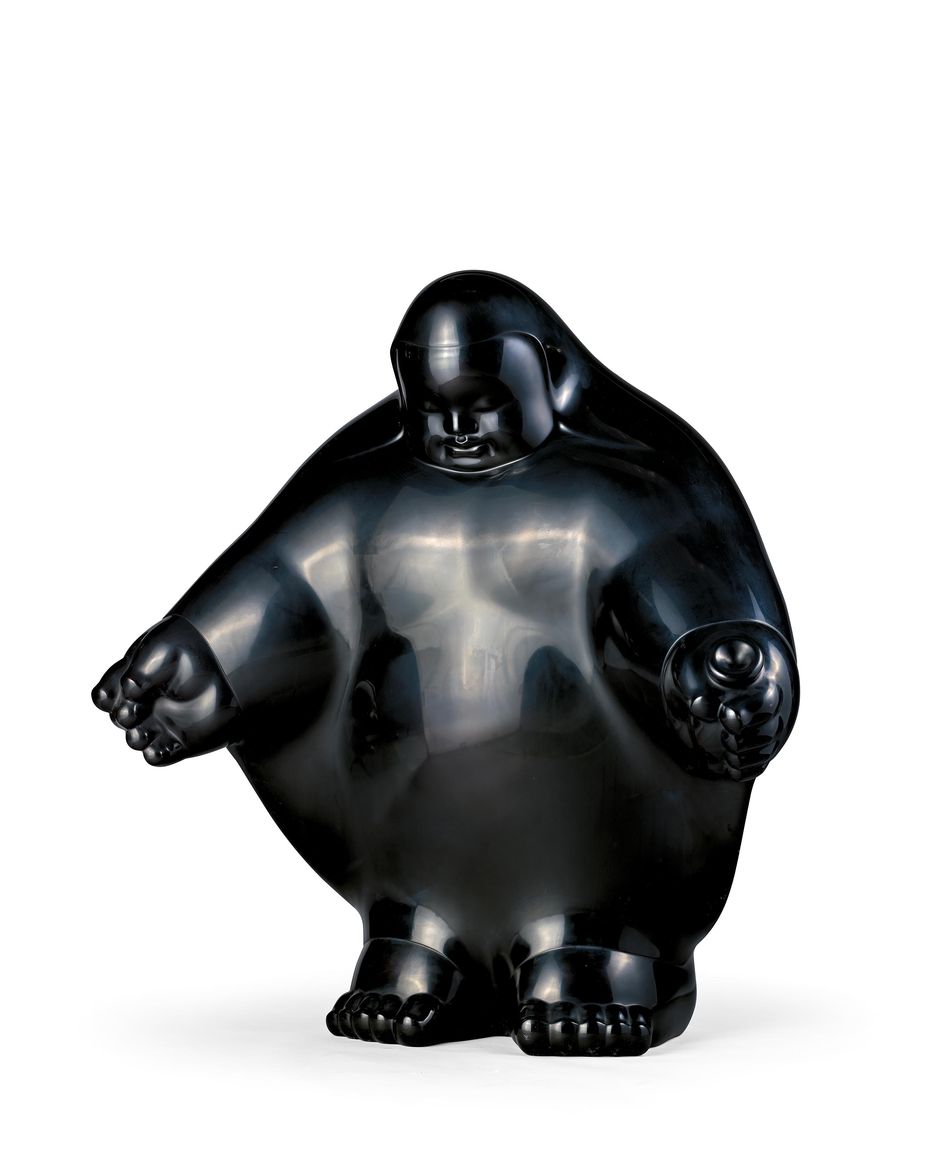 Estimate
TWD 7,000,000-9,500,000
HKD 1,902,000-2,582,000
USD 243,500-330,400
CNY 1,559,000-2,116,000
Sold Price
TWD 10,800,000
HKD 2,887,701
USD 367,597
CNY 2,454,545
---
Signature
Engraved on the back Li Chen in English, numbered 3/8 and dated 1999, with one seal of the artist

PROVENANCE
Asia Art Center, Taipei
Acquired from the above by the present owner in 2005

EXHIBITED
China without Borders, Headquarters of Sotheby's, New York, June 20 - 28, 2001 (different sized version)
The Contemporary Singapore Art Fair, Singapore, 2005 (this lot)
52nd International Art Exhibition – La Biennale di Venezia, Venice, June 10 – Nov 21, 2007 (different sized version)
In Search of Spiritual Space, National Museum of China, Beijing, 2008 (different sized version)
Li Chen: Mind · Body · Spirit, Singapore Art Museum, Singapore, 2009 (different sized version)


ILLUSTRATED
Li Chen Sculpture 1992-2002, Asia Art Center, Taipei, 2004, color illustrated, p. 49 (different sized version)
Li Chen in 52nd Venice Biennale - Energy of Emptiness, Venice, Asia Art Center, Taipei, 2007, p. 75 (different sized version)
Li Chen: Mind Body Spirit, Singapore Art Museum, Singapore, 2009, illustrated, pp. 80-81 (different sized version)
Treasures from Chinese Buddhist Temples -The Flame of Buddhism Burns Stronger than Ever, Ping Art Space, Taipei, 2010, illustrated, p. 190

This lot is to be sold with a certificate of authenticity issued by ASIA ART CENTER, Taipei
+ OVERVIEW
The "Avalokitesvara" is one of the representative series of Li Chen's artworks named "Energy in Emptiness". In 2001, this piece was invited by the Sotheby's Headquarters in New York, U.S.A. to attend a huge exhibition called "China without Border." Moreover, it was also displayed in the 52nd Venice Biennial in 2007. The work "Avalokitesvara" shows a full round face with mercy, humbleness and sincerity. It might look clumsy at first yet the misted facial expression conveys joy, peace and harmony.

Besides offering people an innocent, clear and clean sense, it also has an abundance of energy which has an expansive effect. Between the limit and the heaviness, virtual and real senses are endowed. These are implications of the wisdom of tai xu (it means vision) which applies the language of various body postures to communicate with the audience in a simple and direct manner. In terms of the relation between sculptural textures and lines, Li Chen's work demonstrates his superb skills to combine them. It might look simple, but in the light and shadow, it is full of changes. Still, there is a sense of delicate spirit in the perfect design. With the left hand holding a clean bottle, the right hand's fingers making a lotus gesture, the sculpture stands tall with solemnity and dignity and gives a calm and secure feeling. The use of Chinese ink-black color with bright-misted approach creates an unique quality that makes audience feel the heaviness and lightness at the same time. It is a fine piece of artwork which arouses intense interests.

Globalization is accelerating communication and interaction among the multitudes of human cultures and the boundaries between existing cultures are disappearing rapidly. While globalization is a universal concept that makes life easier for all, it does not unify cultures. In that sense the individualism of unique cultures is more important and precious now than it has even been before.

The artist Li Chen was born in central Taiwan, and in his expansive studies of Buddhist and Taoist scriptures he seeks truth beyond the material world. He uses sculpture to convey the spirit and allusions of Eastern culture, taking the idea of "Emptiness", or "Void", as his central creative aesthetic concept. These are important concepts in Chinese Buddhist and Taoist cultures. But "Emptiness" in Buddhism does not mean "Nothing". Instead it connotes a vast and calm understanding of one's existence in the world. In the same vein, there is a Taoist saying that goes: "When emptiness is broken, the earth loses its balance"; it describes an extreme state of disturbing the balance of things as pursued though the idea of interconnectivity.

Li Chen's sculptures investigate the energy of such emptiness, and his sculptural forms are not empty, but instead are full of a vital energy. He achieves this through an energetic and spiritual style that uses exaggerated shapes and dark black lacquer to create a spiritual matter that people can absorb. But the sculptures also convey emotions that are sweet, romantic, happy and satisfied. For this reason, though some of his works may be massive, they don't appear oppressive and heavy. Instead they seem to be floating in the air, exhibiting an alluring ambiguity between lightness and heaviness.

Li Chen also makes breakthroughs in the already-existing styles of Buddhist sculpture that have existed over thousands of years. He alters the thick and full Tang Dynasty (A.D. 618–907) style Buddhist sculptures and the elegantly spiritual characteristics of Song Dynasty (A.D. 960-1279) sculpture, reaching an extreme simplification in both face and line. He extracts elements of China's five thousand years of history and culture, including Chinese immortals, Buddhas, dragons, fairy tales and folk tales, etc. and takes them a step further, creating contemporary artistic work from them. He successfully combines classical and contemporary perspectives and creates works that are unprecedented and unique forms, endowing new life to Eastern sculpture.

Select: Modern & Contemporary Art
Ravenel Spring Auction 2022
Saturday, June 4, 2022, 4:00pm