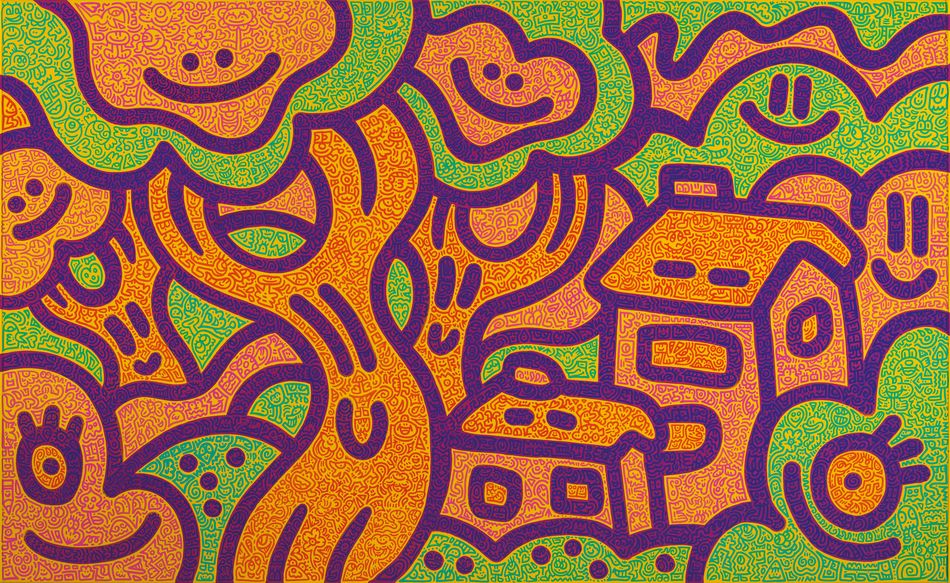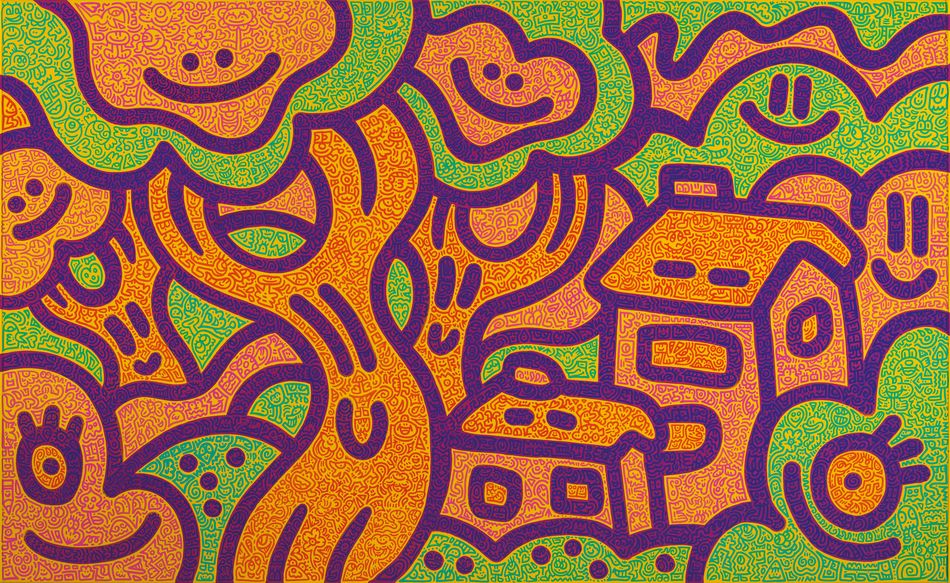 Estimate
TWD 2,400,000-4,000,000
HKD 652,000-1,087,000
USD 83,500-139,100
CNY 535,000-891,000
Sold Price
TWD 3,600,000
HKD 962,567
USD 122,532
CNY 818,182
---
Signature
Signed on the reverse MR DOODLE! 2019

EXHIBITED
Mr Doodle Invades Sotheby's, Sotheby's S2 Gallery, Hong Kong, December 6 -19, 2019

ILLUSTRATED
Mr Doodle Invades Sotheby's, Sotheby's, Hong Kong, 2019, color illustrated, no.20, pp. 51-52
+ OVERVIEW
"My motivation has always been to create a universal improvisational graffiti language to attract people from all over the world and hence connect with them" - Mr Doodle



Impromptu graffiti, recreation of classics



Mr Doodle calls his style "Graffiti Spaghetti" subverting the traditional graffiti composition and filling every inch of creative space with lines. In his graffiti world, his characters are vivid. He created a brand new visual phenomenon, improvised brushstrokes are so iconic with ever-increasing and densely layout of characters, objects and patterns, demonstrating his view of the universe. In 2019, Mr Doodle created a series of graffiti which transformed from the world's famous paintings, reinterpreting the works from those masters in art history. This season, Ravenel proudly presents a series of works from Mr Doodle, including iconic one-stroke paintings, and also two large-scale paintings, "A Sunday Afternoon on the Island of La Doodle" and "Doodle at L'Estaque".



L'Estaque is such a picturesque town in France depicted by many painters, artists as Paul Cezanne and Georges Braque were all fascinated by this place. For artists who find their way out in here, this fishing village not only is a place of escape, but also nostalgia. Georges Braque even further carried forward this full of bright sunshine town. He participated in the Fauvism in the early days, and later founded the Cubism movement with Picasso in the early 20th century, which deeply influenced the later development of art history, indeed the name "Cubism" also came from his works. Mr Doodle is inspired by either contemporary pop elements or daily life experience, in his graffiti world, his weird characters and symbols are distinctively unique and fully satisfy the whimsical viewers. The vivid fantasy weaved in his graffiti as demonstrated in the series of Classics Recreation enables the viewers to experience the fun and joy brought by the artist in their imagination.




Modern & Contemporary Art
Ravenel Spring Auction 2022 Taipei
Sunday, June 5, 2022, 2:00pm