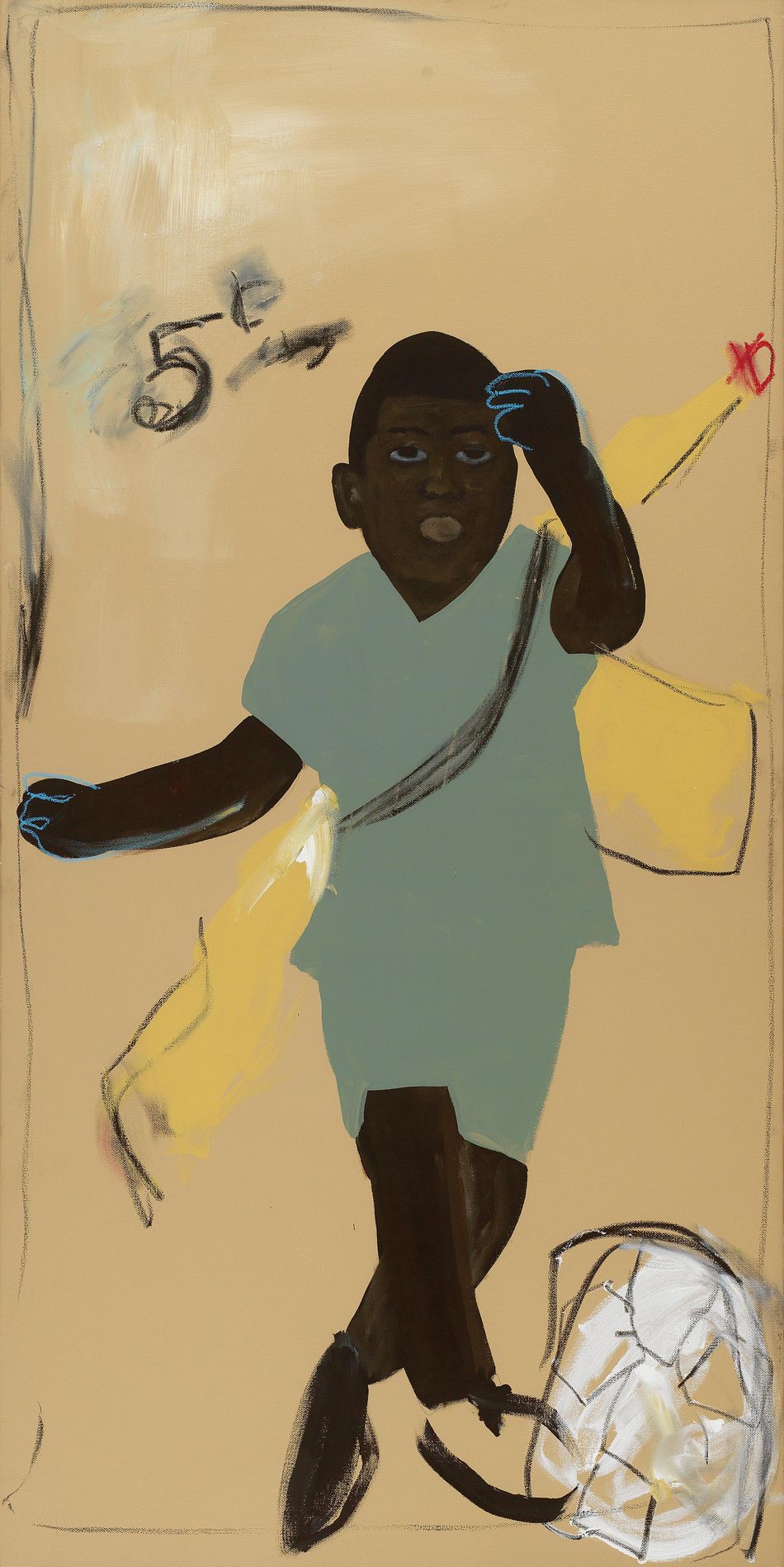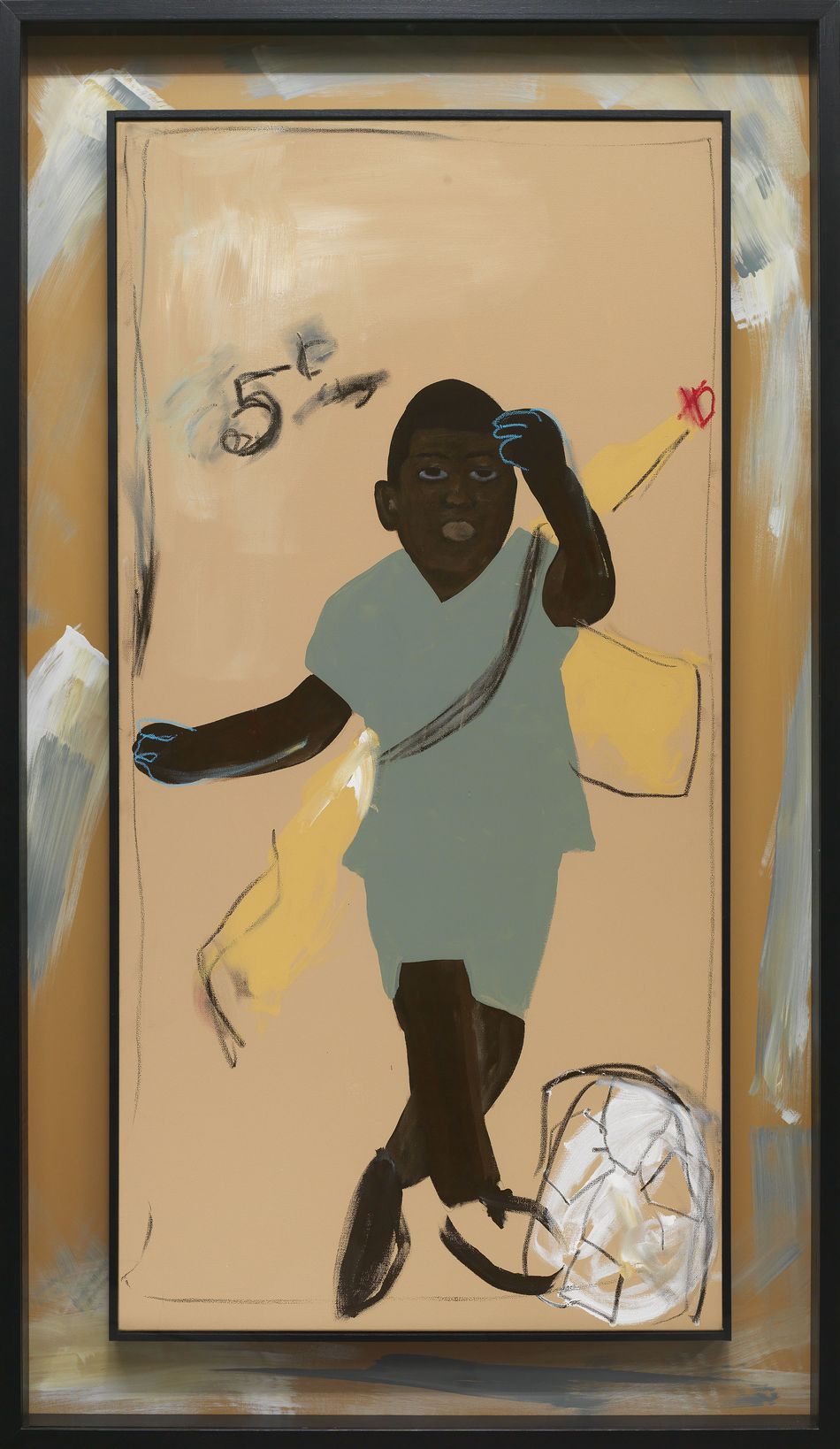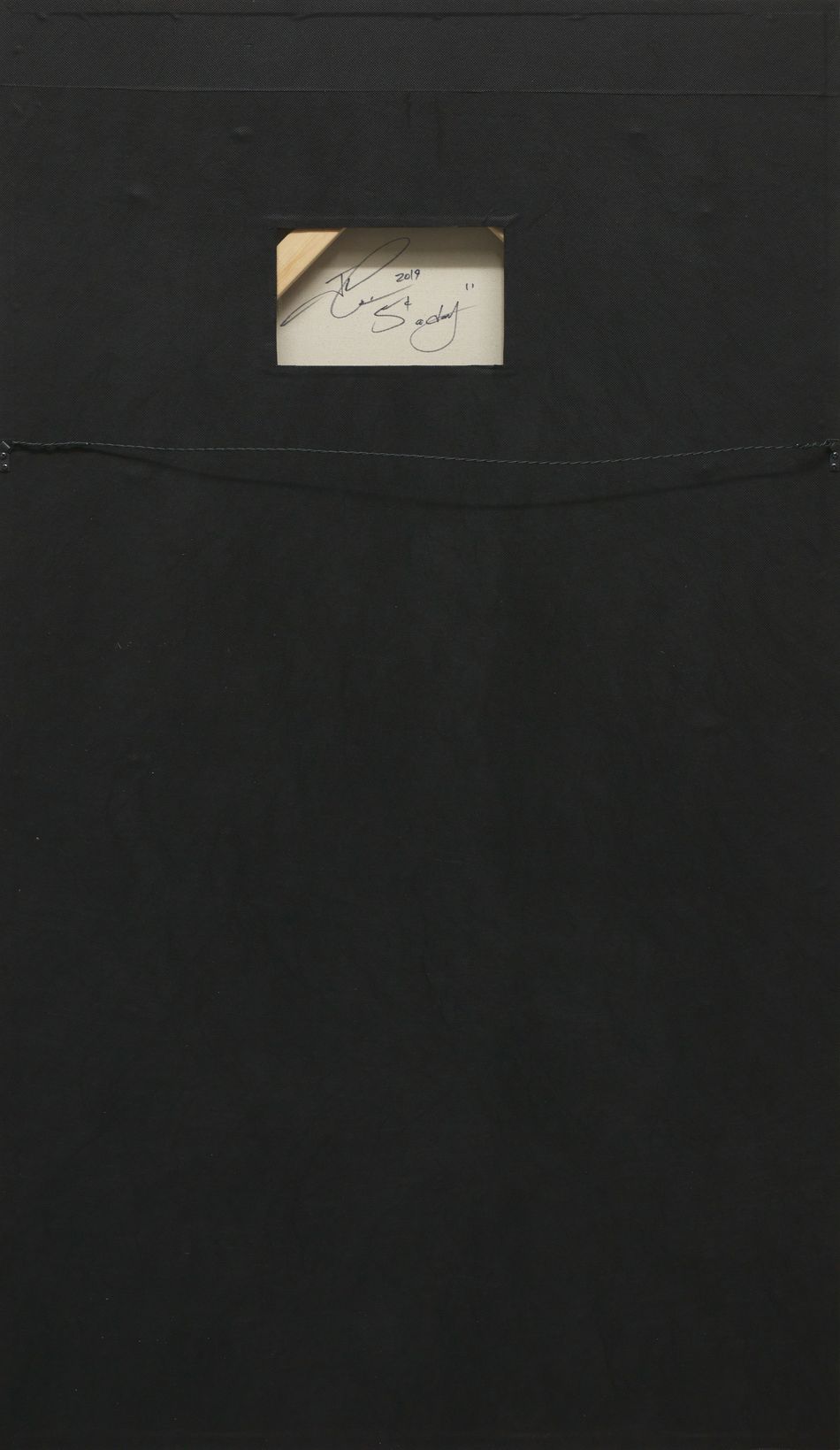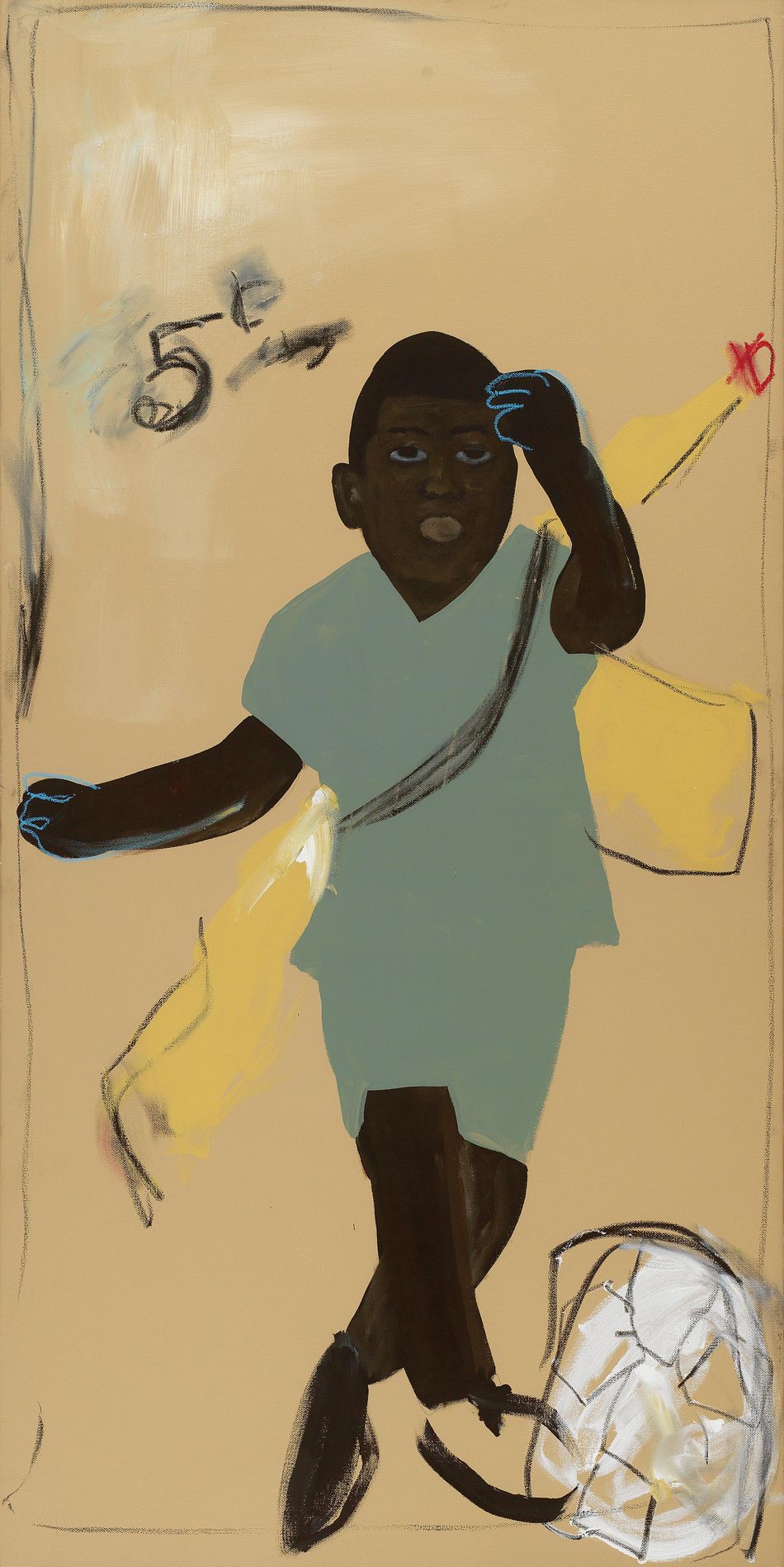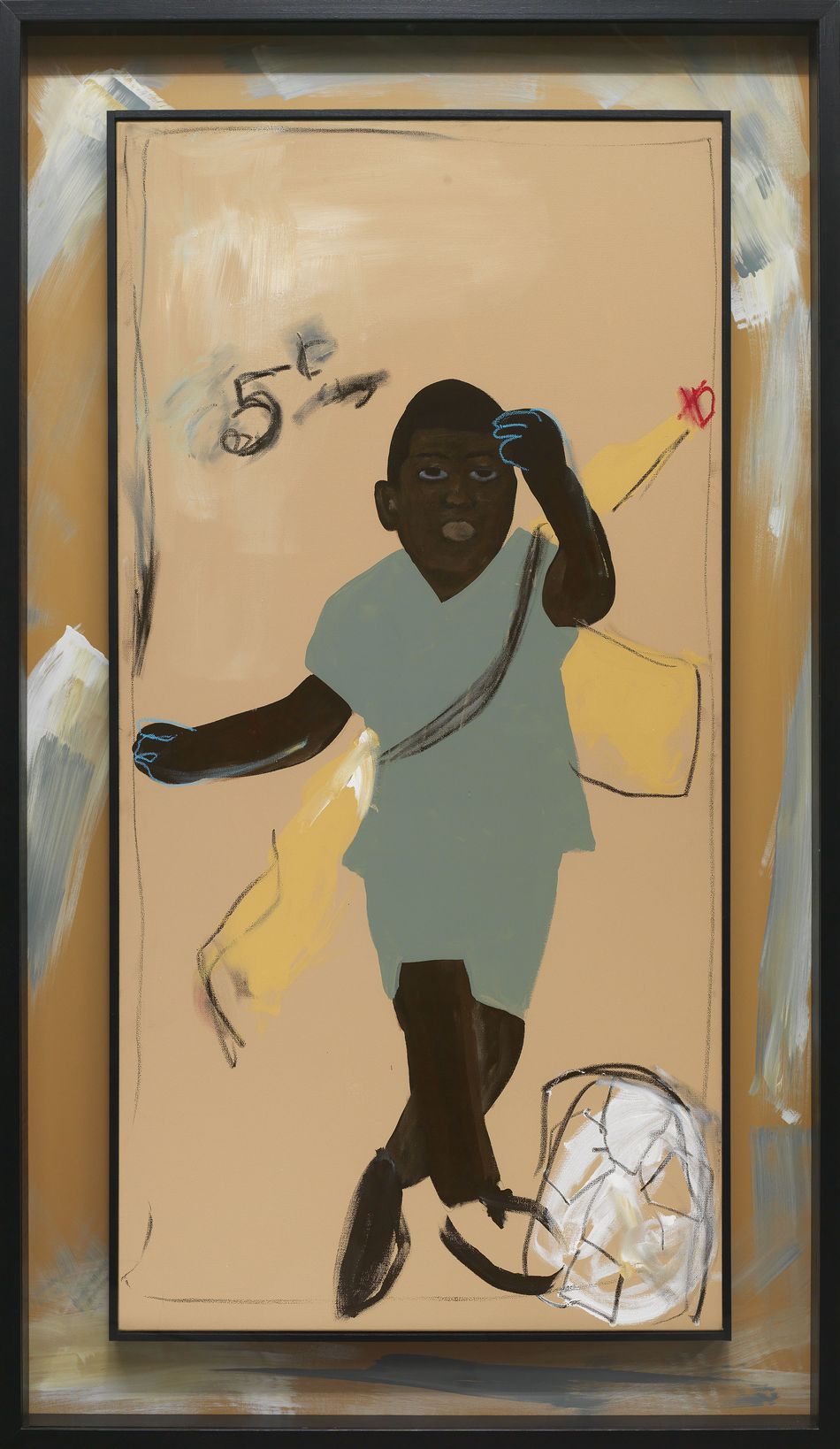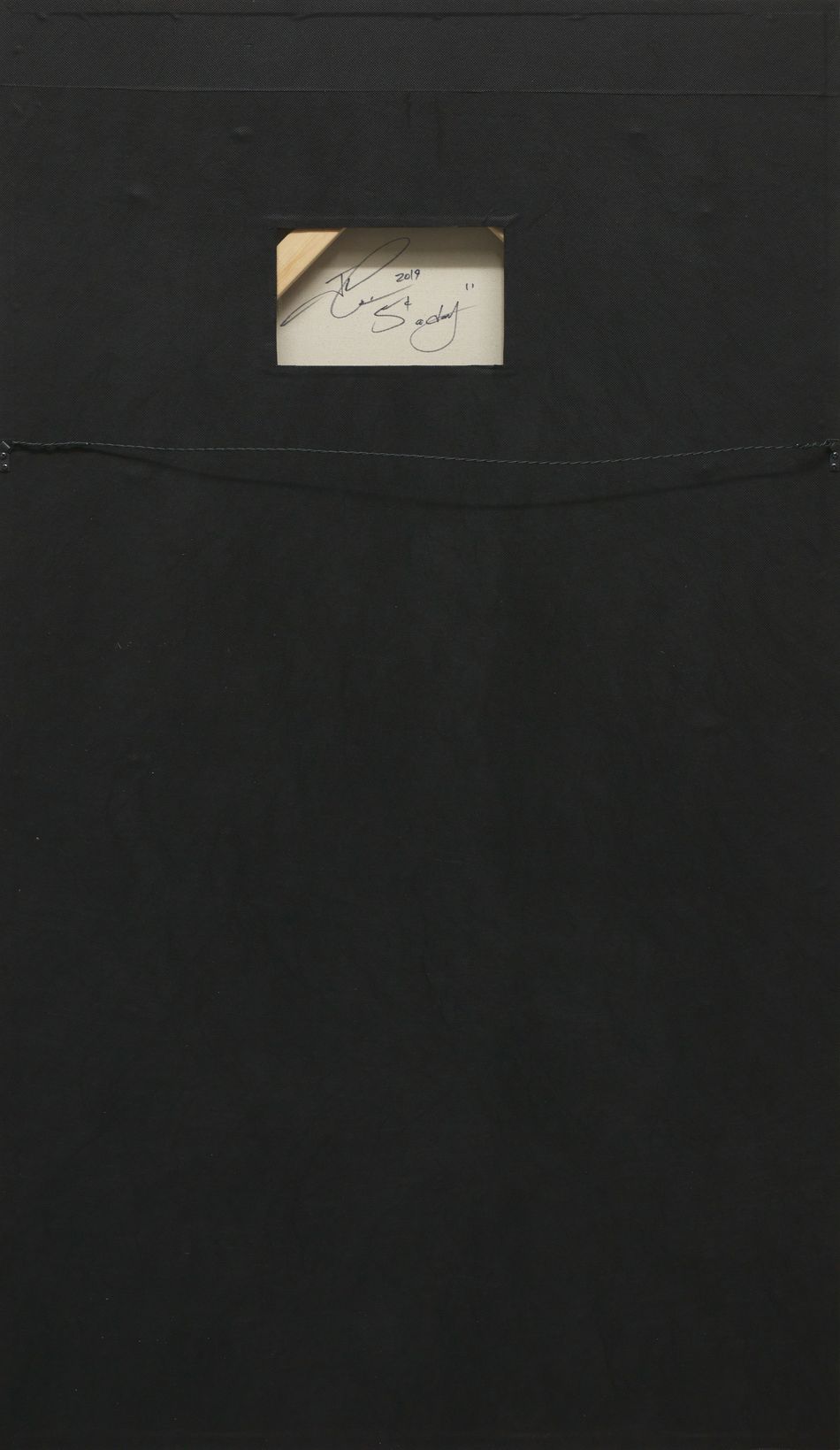 Estimate
TWD 1,900,000-2,800,000
HKD 516,000-761,000
USD 66,100-97,400
CNY 423,000-624,000
---
Signature
Initialed reverse JH, titled 5¢ a Day and dated 2019
+ OVERVIEW
Jammie Holmes is a self-taught painter from Thibodaux, Louisiana, whose work tells the story of contemporary life for many black families in the Deep South. Through figurative works and tableaux, Holmes depicts stories of the celebrations and struggles of everyday life. Growing up 20 minutes from the Mississippi River, Holmes was surrounded by the social and economic consequences of America's dark past, where reminders of slavery exist alongside labor union conflicts that have fluctuated in intensity since the Thibodaux Massacre of 1887. His work is a counterpoint to the romantic mythology of Louisiana as a hub of charming hospitality, an idea that has been perpetuated in order to hide the deep scars of poverty and racism that have structured life in the state for centuries. Despite the circumstances of its setting,

Holmes' work is characterized by the moments he captures where family, ritual and tradition are celebrated. Holmes' grandmother was an usher at his community church in Thibodaux, having been involved with the congregation from a young age. Sunday was always chaotic, and as a boy, he had conflicted feelings around religion that only grew as he did. Says Holmes, "Religion now means something different. We were living in a reckless environment, so church felt like a safe haven and a place to listen to life lessons.

Across America, loss of the young in particular is too often the result of gun violence that stems from deep and long standing social and racial inequity, where people of color in poor communities are forced to struggle to survive. Jamie Holmes initiated the "They Are Killing Me" public project in response to the news that George Floyd was murdered. This artwork is reminiscent of earlier works by Holmes that paralleled kids growing up in rough neighborhoods to child soldiers in Sierra Leone. The grey concrete grounds the work and represents a hardened past. The vague and unrealistic appearance represents that this is the common experience of all blacks.

Our reverend lived in the hood and talked about real things happening." Floral wallpaper is sometimes incorporated into Homes' paintings as in All on a Sunday - often depicted just behind a male figure - meant to symbolize the need black men feel to present themselves as unthreatening in order to stay alive.

His artworks also reflect the pressure on children growing up in disenfranchised neighborhoods to 'be strong'; take care of themselves and their families from a young age; and to normalize exposure to threats of crime, violence, or abuse. "So many American kids are growing up in disenfranchised neighborhoods. We forget that rough cities are filled with kids who grew up too fast." - JAMMIE HOLMES

One of his public artwork, "Universal Language" has been created in 2020. Says Holmes: "This mural is about the universal language spoken by children through play; kids who may not speak the same language still know how to have fun with each other. Kids grow up too fast now because of the responsibilities we put on them. Laughter and play will always sound and look the same no matter where it happens. In the mural, there is a kid doing a backflip on an old mattress outside, left for trash. Kids will always find creative ways to stay young - it's up to us not to take that away from them."

"I think there's something very powerful about the way that (Holmes) presents black masculinity; a way that people aren't used to seeing. It's a very complex portrayal." - Vivian Crockett, the Nancy and Tim Hanley Assistant Curator of Contemporary Art at the Dallas Museum of Art. His artwork have been selected by the Dallas Museum of Art. His exhibitions include: "Jammie Holmes: Everything Hurts." (Dallas Contemporary, Dallas, TX, USA, 2020), "Anatomy: Jammie Holmes" (Library Street Collective, Detroit, 2020), "Pieces of a Man" (2021) and "To Be Determined" (2020), etc.
Select: Modern & Contemporary Art
Ravenel Spring Auction 2022
Saturday, June 4, 2022, 4:00pm