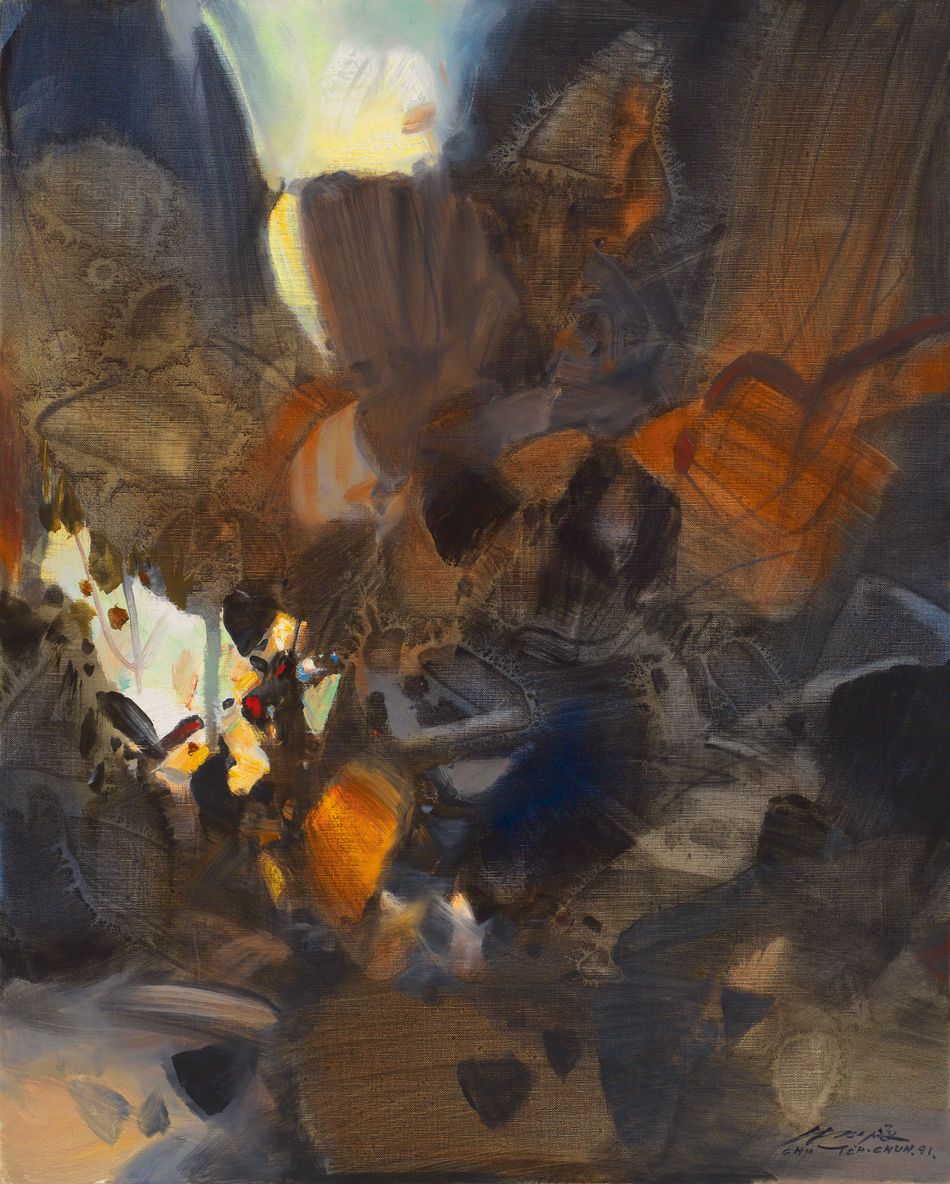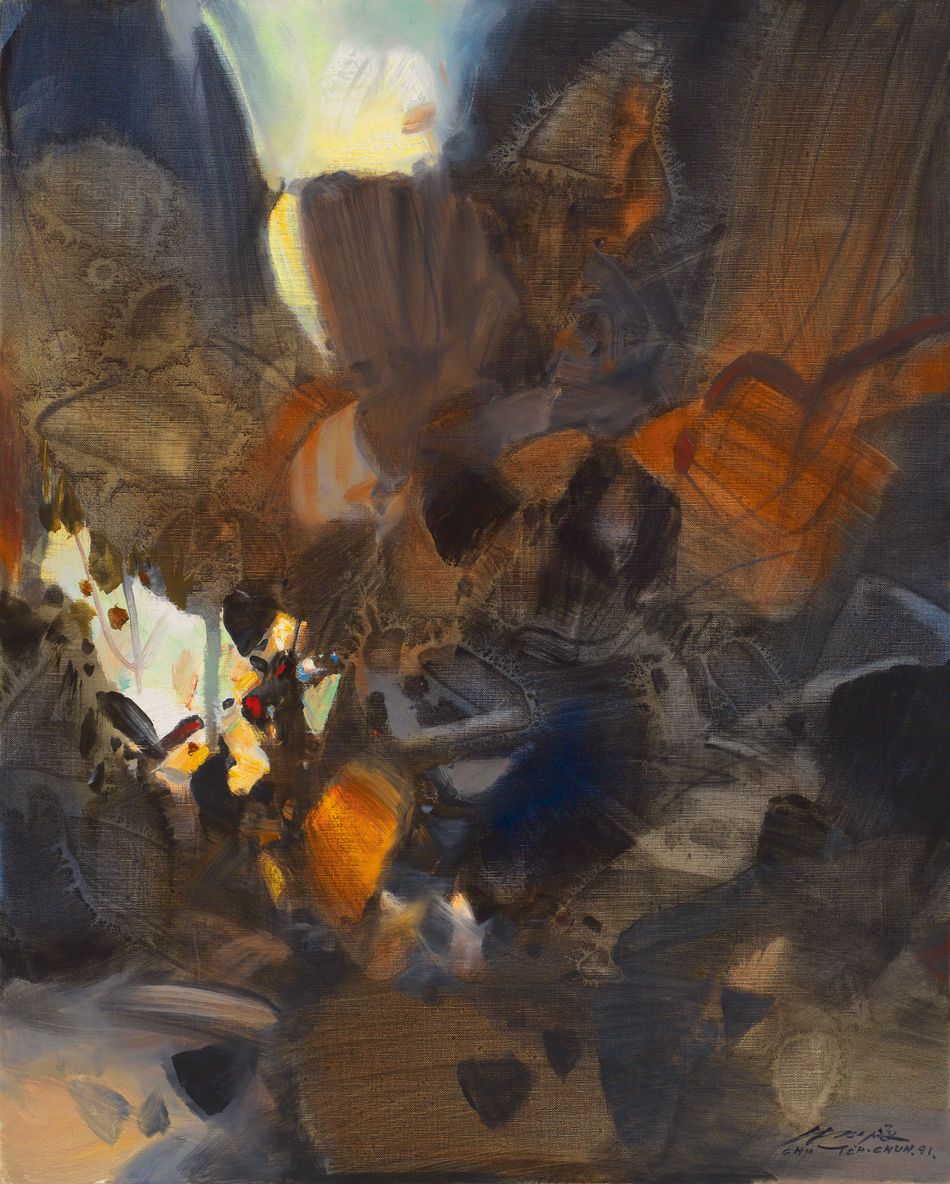 Estimate
TWD 7,500,000-9,000,000
HKD 2,038,000-2,446,000
USD 260,900-313,000
CNY 1,670,000-2,004,000
---
Signature
Signed lower right CHU Teh-chun in Chinese and English and dated 1991
Signed on the reverse CHU TEH-CHUN in Chinese and English, titlted Vision de Nuit and dated 1991

PROVENANCE
Private collection, Asia

ILLUSTRATED
Overseas Chinese Fine Arts Series II Chu Teh-Chen, Taipei, 1990, color illustrated, p. 220
+ OVERVIEW
"The blue shade is the most vibrant colour in Nature. This vibrant blue has poetic restraint and is exceptionally agreeable.' - Chu Teh-chun



In this vast universe with endless choices of colour, the multifarious forms of clouds and mists recreate a pictorial scene surmounting into the metaphysical realm. Having been reconstructed from memory, the landscape was transformed into an individual interpretation on the canvas of Chu Teh-chun. Aesthetic elements of the East and West were infused under a surge of the mind into an abstract and naturalistic form of art, resulting in the purest representation of life.

Such vigorous spirit is enhanced through the infiltration of light, which echoes with a poem by Tu Sikong from the Tang dynasty. The poem relates to the attainment of spirituality into the celestial state, which is perfectly reflected in Chu's paintings.



As the night descends, as the hussels of the day slow down, the world reposes in serenity. The ambience of the day transforms into the form of revival, restoration and rebirth, undergoing the purest form of the mind in the nighttime. By this time, the art of Chu Teh-chun had already transformed from saturated ink and expressionistic strokes of calligraphy into a perfectly integrated form of visual representation. Painted in 1991, Vision de Nuit demonstrates the grandiosity of Chinese calligraphy through varied gradations of ink, frills and vertical strokes. Following a prolonged period of calligraphy practices, swift application of brush on the canvas brings out the immaculate radiance of the work. It shines like a gem to rejuvenate the world in an intriguing manner. This work creates a tempo of such rejuvenation, as light swirls gently through the dark abyss following the rhythm of life itself. With such vivid representation, this work becomes a night prelude depicting the purest spirit of the artist. Hence, this work is regarded as a unique and elegant piece by Chu Teh-chun in the 1990s.


Modern & Contemporary Art
Ravenel Spring Auction 2022 Taipei
Sunday, June 5, 2022, 2:00pm